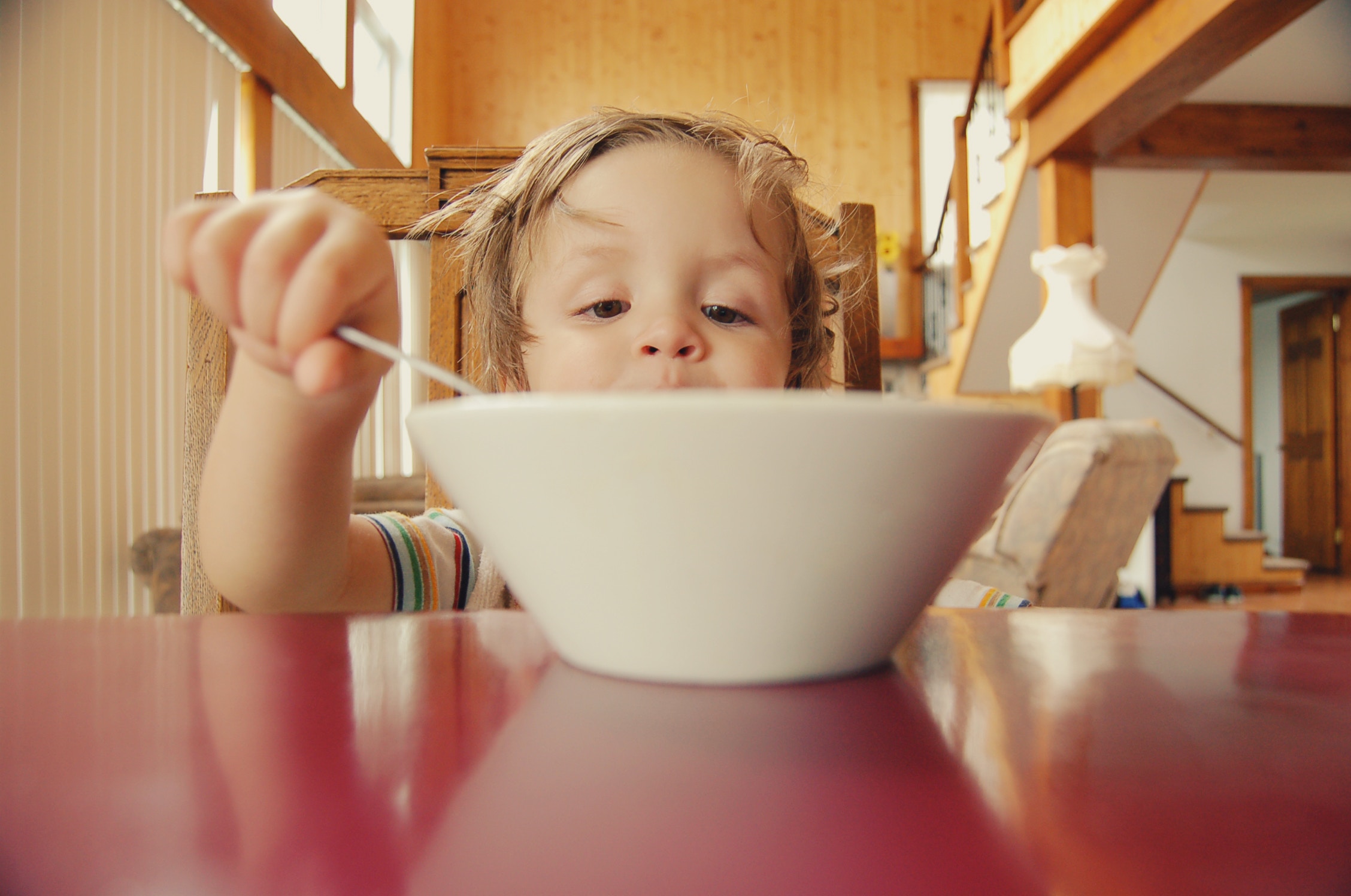 Kids Nutrition, Immunity & Mental Health
Microorganisms
The human microbiome is the incredible inner universe of microorganisms like bacteria and viruses, that live in and on our body. This microbial organ inside of us that is profoundly important to so many facets of health. We now know that these bugs are pretty wired into all aspects of our biologyplaying a massive part in both our overall physicalandmental health and wellbeing. The development of this unique personalised blueprint for health starts when we are born into a world teaming with microbes and continues to develop throughout our life. We now know quite conclusively that a healthy microbiome is a diverse microbiome. With a wide variety of different bugs to help us extract the nutrients in our food, strengthen the physical defences of our gut wall and produce a cacophony of 'Postbiotic' metabolites that act like our own personalised pharmacy for our health.
But the microbiome is also one of the earliest and biggest influences on the development of a child immune system. If we don't get the right variety of gut bugs during childhood, there can be a dramatic impact on the correct development of the various cells and molecules that make up our immune system, particularly the ones involved in regulating unruly immune responses.When our immune response is regulated correctly, it is less likely to go over board (attacking harmless things and giving you allergies) or getting over-zealous and attacking our own body (increasing our risk of autoimmune disease). The relationship between the immune system and gut health is a two-way street that continues throughout our lifetime. So, improving the health of your gut flora will improve your immune function, which will make your gut flora even happier. It's really a win-win.
Gut Feeling
Not only does our microbiome have a profound impact on our physical health but we now know that it influences our behaviour and emotions including our risk of mental health problems. This has been found in people of all ages & kids are no exception. So, how do those microbes in our gut change our brain function? There are several mechanisms at play. By both modulating and manufacturing neurotransmitters and stress hormones like cortisol and dopamine, the microbiome influence behaviours like ability to focus, follow instructions and even sit still. Unruly inflammation also plays a role; by keeping our immune system in check, the microbiome prevents inappropriate inflammatory signals entering the brain. This trigger psychological behaviours normally reserved for when we have an infection like the flu (known as 'sickness behaviours' including lethargy, depression, social withdrawal and anxiety), springing up inappropriately. With kids today suffering more and more from impaired mental health such as ADHD, anxiety and depression, this new understanding of the importance of our microbiome to both immune and mental health represents a major shift in how we think of childhood health.
Building the infant microbiome
The first five years of your child's life are crucial for establishing their microbiome. Caesarean vs. vaginal birth, fed breast or bottle, or given antibiotics, all have a massive impact on a child's microbiota but are often beyond our control. But although it might be daunting to think of microbes as holding the reins to our kid's health and moodthere are things we can do. A healthy microbiome is one that is both diverse and well populated and is most easily malleable during the first 3-5 years of life. Exposure to pets, outdoor play, pre/pro-biotics all contribute to the busy eco system of the gut, but diet has the biggest and most important influence. Ultimately, the microbiome eats what we eat so by feeding your children the right things, their microbiome will flourish. Feeding your child in those early years offers an excellent window of opportunity for parents and carers to cultivate and shape the gut ecosystem. In particular dietary fibre is key cultivator of those bugs in our bowel. When they receive fibre, it encourages both their growth and production of all those bioactive chemicals that our body needs. But not only do we need to ensure our families are eating enough fibre but a variety of fibre, providing sustenance for a rich and robust breadth of microbes. I've called on registered dietitian Louise Symington to share her expertise on getting kids to eat fibre.
The Sustainable dietitians top tips & tricks
I've called on Registered dietician Louise Symington to share her top fibre food tips & tricks for kids:
As with bugs it's the variety of different types of fibre that's important and not just the amount. Good sources of fibre tend to be found in 'whole foods' which are close to natural form rather than processed. For example, smoothies and juices are not a great source of fibre compared to whole fruit. This is because the useful fibres have been broken down into a pulp or the juice has been squeezed out leaving the plant walls (fibre) behind. With children it's important to avoid any 'artificial' fibre enhancers such as powders/capsules/drinks without medical indication - natural is best. Some compounds in processed food have also been found to be problematic for microbiota. Artificial sweeteners and added emulsifiers are examples. But there are many others that haven't been well studied.
Try to boost your child's fibre intake gradually to avoid excess wind or loose stools/poos. You want your child to feel confident and comfortable on a higher fibre diet! There maybe a few side effects at first but the gut will eventually adapt.
THE SUSTAINABLE DIETICIANS TOP FIBRE FOOD FOR KIDS:
Seeds and crunchy, unsalted, unsweetened nut butters (avoids choking risk with whole nuts in smaller kids)

All fruit and vegetables - aim for at least 5 day (more if possible) and 'eat the rainbow' of colours.

Pulses, beans, legumes, peas

No added sugar (NAS) and salt free whole grain cereals such as shredded wheat

Oats

Whole grain crackers and breads

Wholegrain rice, quinoa and ancient grains such as buckwheat and amaranth
FIBRE RICH & GUT FRIENDLY KIDS MEAL PLAN
Breakfast - shredded wheat/porridge or overnight oats sweetened with fruit such as apricots, blueberries etc

Lunch - wholemeal pittas/wholegrain wraps with smashed avocado and cherry toms and mange tout

Dinner - jacket potato with and mixed bean 'chili'

Snacks - palmful dried fruit and mixed seeds, rainbow vegetable batons and chickpea hummus or chopped fresh fruit in plain yogurt
THE SUSTAINABLE DIETICIANS TIPS & TRICKS
'Secret' veggie sauces - Sneak in those veg where you can! Semi blend/lightly mash all sorts of cooked veg e.g mushrooms, squash, aubergine etc. into a tomato base sauce for pasta meals.

Sweet treats - try baking with fruit or even vegetables! Banana bread made with a good quality wholemeal / spelt flour, beetroot brownies or strawberry quinoa flapjacks are just some ideas.

Avoid very high fibre foods such as bran flakes as these can impair mineral absorption especially in vegan/vegetarian babies and toddlers. For pre-school age you can start to interchange wholemeal/brown bread/pasta/rice with white, refined varieties before moving onto fully 'brown' from around 4 years onwards. Some children might not take to eating wholemeal/brown straight away so try mix the rice or pasta 50:50 and then increase ratio.
About Louise
Louise Symington is a UK state registered dietitian with over 15 years clinical experience in both NHS and private clinical. Also based in Brighton, Louise offers a variety of services including postnatal health and childhood nutrition workshops and has expertise in ethical aspects of diet.
Find Louise at www.sustainabledietitian.co.uk/or Facebook, Instagram & Twitter
About BE.NIPS
BE.NIPS stands for Nourishing, Inspiring, Playful & Supportive and is a not-for-profit community organisation which creates events for children and adults. They offer events and seminars designed to be uplifting and entertaining, pulling expertise together & signpost a range of services.