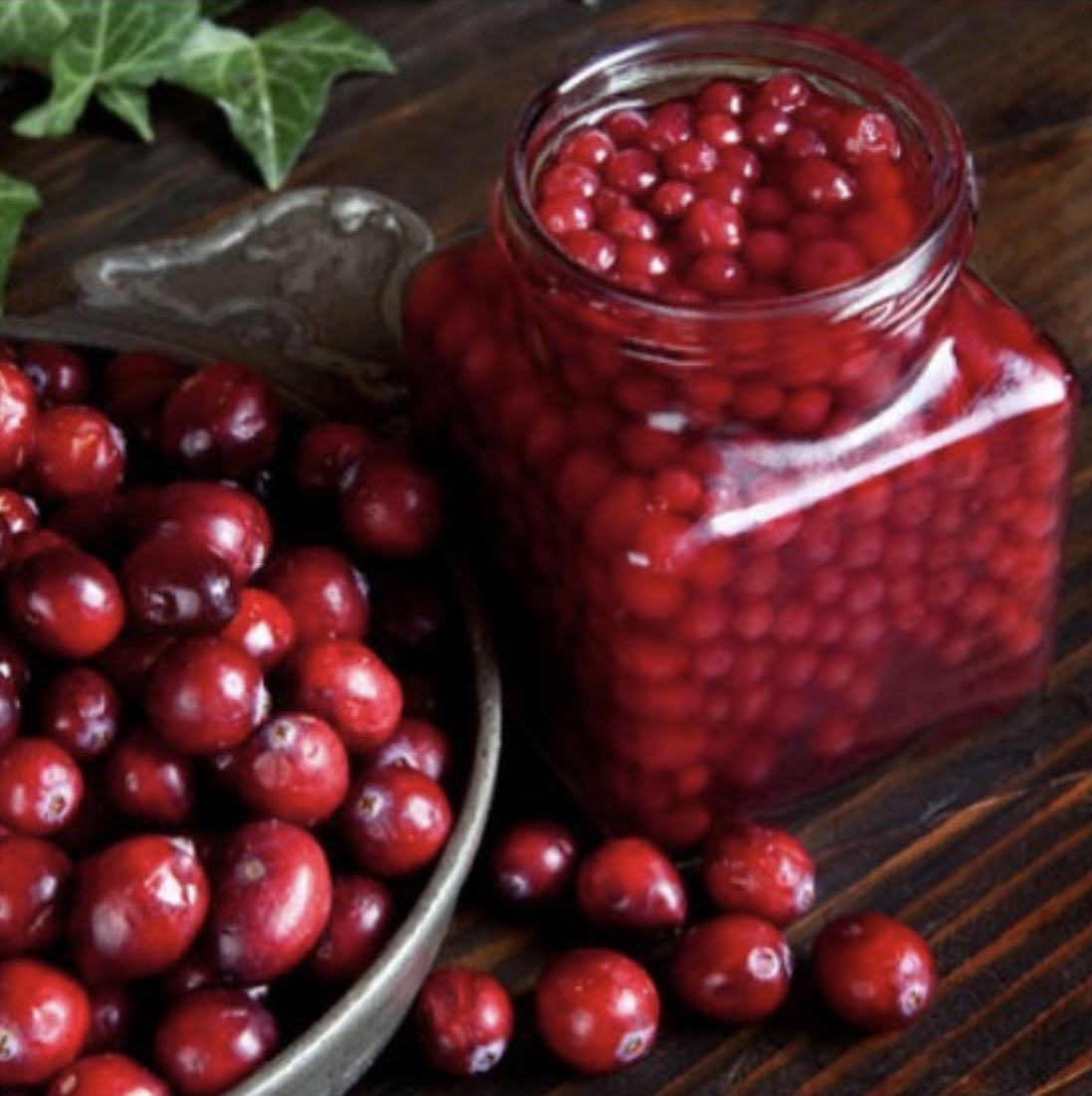 A twist on a winter berry
Growing up farm to table in rural Scotland, much of our diet was conditioned by the seasons. This meant developing cooking and preserving methods to deal with the various harvests of fruits and vegetables, so they would last.
Last week on my sprout post, I mentioned picked cranberries & many of you asked for the recipe. A very seasonal berry, cranberries grow nicely in wet boggy climes making Scotland a quite suitable home. Just as the last summer berries disappear, cranberries start to become available as the first nip of winter is in the air, around mid-October in Scotland, ready for Christmas.
If you are not usually a fan of cranberries or lover of the classic cranberry sauce at the Christmas table, pickling is a nice way to preserve them. This recipe makes as a uniquely sour, tangy & sweet condiment that works all year round. It's a quick, no-fuss brine of cider vinegar, a little muscovado, generous salt & orange zest.
Gently simmer the cranberries in the brine for around 5-7 mins with a spice bundle (allspice, cloves, black pepper corns, cinnamon sticks & juniper berries) wrapped in a spice bag or tied up in a muslin cloth to infuse with complimenting flavours. Once they start to soften, remove the spice bundle and ladle cranberries into jars and make sure they are all covered with brine then leave to cool before adding the lid. You can always drop a cinnamon stick into the jar for the infusion to continue.
Save any extra brine to add to some fizz for a great Christmas cocktail or a seasonal mocktail added to sparkling water with a sprig or rosemary.